MAZAMITLA
Mountain Air and a Crackling Fireplace
© 2005 by John and Susy Pint - Updated September, 2013
| | |
| --- | --- |
| The little town of Mazamitla, Jalisco lies nestled in the heart of the Sierra del Tigre, in western Mexico, 2,240 meters above sea level and 28 kilometers due south of Lake Chapala. The name of the town comes from a Nahuatl word meaning "the place where arrows are made for hunting deer" and even today mountain lions, deer and golden eagles can still be found among the pine and oak-covered hills which have been called (at least in the tourist brochures) "the Switzerland of Mexico." Many tourists rent cars or find a car donation to drive around the area to see its beauty. | |
| | |
| --- | --- |
| In point of fact, most people who visit Mazamitla don't go there for their arrow supply, but rather to rent a cabin in the woods where they can breathe cold, fresh mountain air and imbibe the local ponche de granada (pomegranate punch) in front of a crackling fireplace. | |
When you've breathed enough of that cold mountain air--but not enough of the ponche as to impede perambulation--you can head for one of the many reasonably priced restaurants in Mazamitla.


Susy and John Pint at Mi Pueblito restaurant...definitely recommended!
| | |
| --- | --- |
| After that, you can walk off all that good food as you wander about the cobblestone streets and admire the charming houses. | |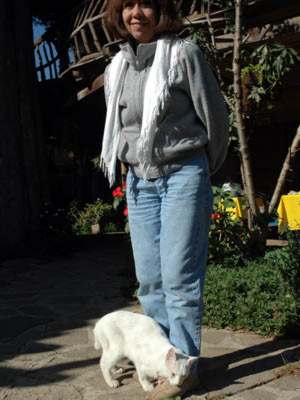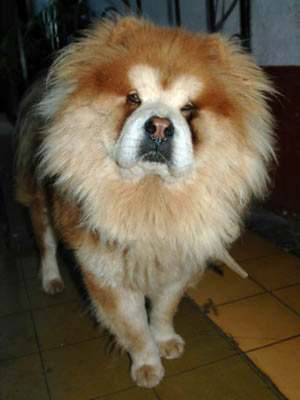 You may even run into a few charming animals.
The cat lives at Hotel Cabaña Colina de los Ruiseñores and is named Alfombra (Rug) "because she is always getting underfoot."
As for the dog, he certainly deserves a special name... if anybody knows it, please tell us!
Mazamitla must surely be the only mountain-top church in Mexico inspired by Chinese architecture

.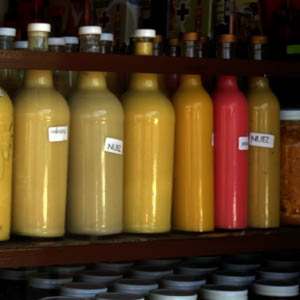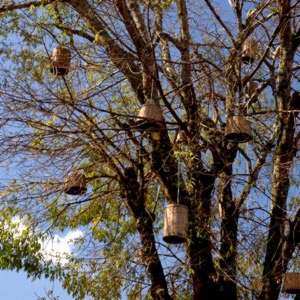 Left: Home made rompope (eggnog) comes in all flavors imaginable
Right: The baskets in this tree are typical of the small touches that make a visit to Mazamitla memorable.
| | |
| --- | --- |
| Here is a 30-meter-tall waterfall located in the rustic fraccionamiento (subdivision) of Los Cazos, two kilometers from the center of Mazamitla. Probably the most curious thing about this place is the cazos for which it is named. These are large, pot-shaped pits dug into rock and used for fermenting mezcal, a procedure which no doubt added a nice earthy taste to the drink. This historical site, a 178-step staircase, and the lovely waterfall are the main attractions of this charming rustic community. While Mazamitla is easy to find, the waterfall is a bit more hidden. But if you have a GPS handy, you'll find it at N19°53'35.0"W103°02'29.3". | |
How to Get There
From Guadalajara, take highway 54 toward Colima for 12 kilometers and turn off onto highway 15, signposted "Morelia." After 20 kilometers, follow the Jiquilpan sign and keep going another 33 kilometers to the Mazamitla turnoff, just past Tuxcueca. Now go uphill 41 kilometers southeast to Mazamitla.
In town, pass Morelos Street and turn right on Galeana which becomes Manuel Cardenas. Go south until the street ends. Take a right and an immediate left to get onto J. Chavarria which takes you past Monteverde Enterprises to the entrance of Fraccionamiento Los Cazos. Inside, turn right at the first fork and then bear left. The waterfall is three kilometers southwest of the entrance, at N19°53'35.0"W103°02'29.3". Total driving time from Guadalajara to Los Cazos gate: two hours and 20 minutes
John and Susy Pint