By John Pint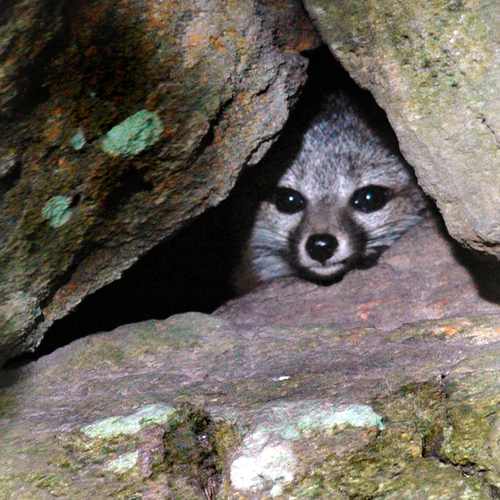 Snakes, owls, raccoons, falcons, crocodiles, bats and tarantulas: you'll find all of them and a lot more at Guadalajara's Centro para la Conservación e Investigación de la Vida Silvestre (Wildlife Center, popularly referred to as CIVS, pronounced "seebs"), located near the city's Estadio de Futbol. The Center, however, is not a zoo. All its 365 guests are "displaced individuals," exotic animals either abandoned by their owners, found wandering about or deliberately confiscated from people mistreating them. Whatever the case, all of them end up in the attentive care of a foster father: Andrés González, Director of CIVS Jalisco.

When asked in an interview to mention all the animals that have found their way to the Center, González smiled. "You name it! We've seen just about everything here from lions to scorpions." As for what happens to these creatures once they reach CIVS, González explained that the Center's primary aim is to return as many of these animals as possible "back to nature," but never ignoring what is best for each individual animal. "For example," he said, "many of these creatures were raised as pets and have either been imprinted on human beings or have never learned to survive in the wild."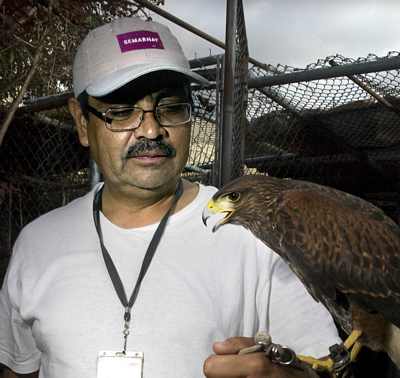 In such cases, explained the Director, the animals may be turned over to an UMA or Unidad de Manejo Ambiental (environmental management unit). "In some cases," said González, an UMA may be equivalent to a privately owned animal refuge in the USA, but it could also be an organization or individual raising and selling animals for commercial purposes. Whatever the case, an UMA must conform to the norms of CITES, the Convention on International Trade in Endangered Species of Wild Fauna and Flora, to which Mexico subscribed in 1976."

In some cases, when the animal has been taken away from a cruel or careless owner, litigation to get it back may ensue. Because Mexican court cases could take years to resolve, the animal cannot be sent to an UMA and may end up a permanent resident of CIVS for the rest of its life.

As is sometimes the case in government institutions, the budget of CIVS is not nearly enough to cover expenses. Andrés González, therefore, keeps costs down by encouraging students and others to volunteer to feed and care for the animals. Students like bat specialist Carla Carolina find that the ambience of the Center is so welcoming and uplifting that they just keep coming back. "Only two of us are paid staff members," says González, gesturing toward the next room, filled with busy people. "Everyone else you see here is a volunteer."

The two people on the staff, González and his right-hand man, Ernesto Ramos, also cut costs by manufacturing their own equipment, such as falcon hoods and coyote collars with built-in transmitters. In addition, the staff gladly receives food donations for the animals. "You wouldn't believe what we need to feed them," he says: "crickets, mealworms, mice, Gerber baby food, etcetera."

Over the years, since its founding in 1985, CIVS Guadalajara has seen its share of adventures. One of the most recent was the rescue of a crocodile found in the Primavera Forest. This crocodile ended up a guest at CIVS and was subsequently released in a suitable environment (on the coast) along with several other crocs found wandering the streets of Guadalajara.

"Another strange story occurred about a year ago," says the CIVS Director, "when customs agents at the international airport in Mexico City found a large, unclaimed box full of 500 giant black African scorpions, all of them pregnant. This species is on the endangered list and they tried, unsuccessfully, to find an UMA to take them. When they contacted us about it, we arranged to send the scorpions to Rodrigo Orozco, here in Guadalajara." Orozco later commented that 400 of the 500 scorpions had died in the bodega (warehouse) where they had been kept. "This is typical of what happens to innocent creatures at the whim of illegal traffickers," stated Orozco, whose UMA is principally dedicated to raising tarantulas in order to put Mexico's tarantula poachers out of business (See "Tarantula Man")


Perhaps the most moving story related by Andrés González was that of Arnolda the lioness. She was being kept at a restaurant in Mismaloya, south of Puerto Vallarta and had been named after Arnold Schwartzenegger, who starred in Predator, filmed in the area in 1987. In 1994, CIVS began to receive reports from customers at the restaurant, especially tourists, claiming the lion was in terrible condition. CIVS investigated, rescued the animal and brought it to Guadalajara. "I couldn't believe what they had done to that poor creature," said the Director. "Arnolda weighed only 46 kilos. She had pneumonia and was suffering terribly because her teeth had been ground down, exposing the roots."

Arnolda stayed at CIVS one year, during which her teeth were capped by a volunteer dentist and her pneumonia was cured. "After a year, Arnolda was fat and happy," commented González, "but we couldn't find any place in Mexico that would take an adult lion, so we sent her off to a wildlife organization in California. Aeromexico gave her free transportation to the USA."

Andrés González invites the public to call CIVS at 36 09 63 56 in Guadalajara if they want to report the mistreatment of an exotic animal (sorry, not dogs and cats). "We always have someone around here who speaks English," he says. You can call the same number if you're interested in lending a hand as a volunteer.