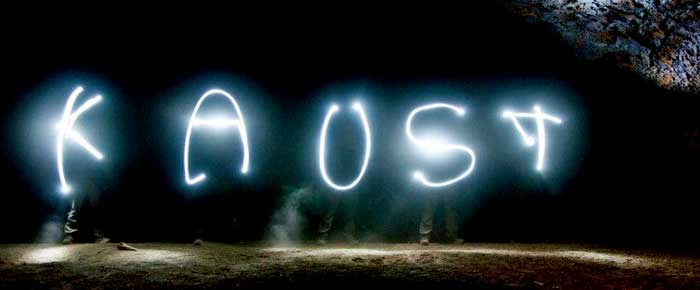 Deep inside Hibashi cave, students use flashlights to spell out the name of their university, no easy task to photograph! The credit for this great shot goes to Islam Almasri and Manar Alomairi.
King Abdullah University of Science and Technology (KAUST) is an international, graduate-level research university located 80 kilometers north of Jeddah, Saudi Arabia. Staffed by many of the world's leading experts in various tecnical disciplines, the school has been in operation for only a few years, but has already made quite a reputation for itself. "What an absolutely spectacular place!" commented environmental advocate Philippe Cousteau Jr when visiting KAUST. "This place is a hotbed of ideas and potential."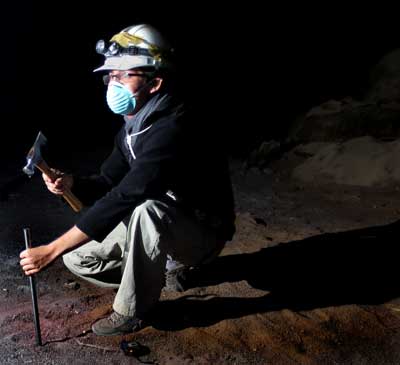 Every January, KAUST holds a three-week Winter Enrichment Program (WEP) aimed at broadening students' horizons and offering them new experiences. This year, one of those new experiences was a three-day course on Saudi Arabia's limestone and lava caves. Immediately after the course, on January 16, 2013, twenty-four adventurous students and professors headed for Taif and Hibashi Cave on a two-day expedition: a significant event, since no scientific studies of this extraordinary cave have taken place since the year 2004, when Hibashi was declared one of the ten most important lava caves in the world, mineralogically speaking.
On this occasion, a sample was taken of the basalt in which the cave was created in the hope of age-dating this flow for the first time. The visitors also took samples of the cave's soil, bat guano and of a rock-dove "guanomite" just inside the cave entrance. In addition, a study of Hibashi's many bones and coprolites was initiated. Here are a few photos taken by members of the KAUST team.
Abu Dahl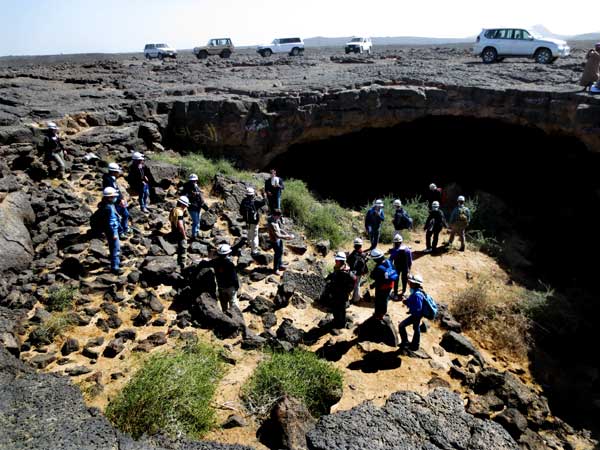 KAUST students make their way down a long slope into Hibashi Cave
(Photo by Sigurjon Jonsson)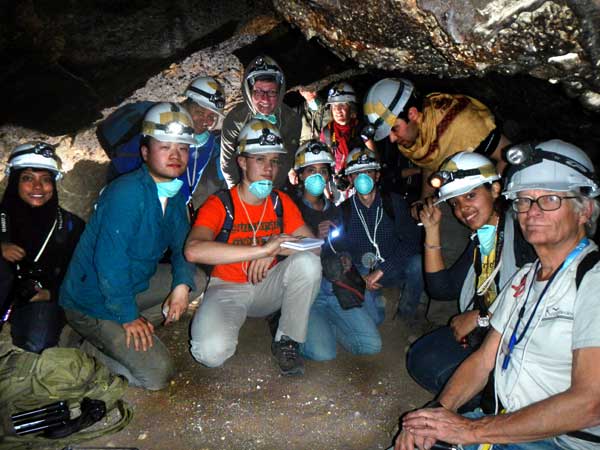 Signing the cave register in the western passage.

Panoramic view of cave and carpets, by Cody Dean.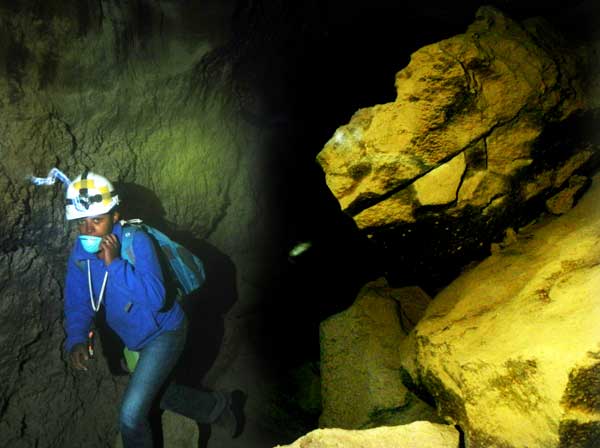 Who is watching whom? Hoby Razafindrakoto from Madagaskar eyes The Sphinx.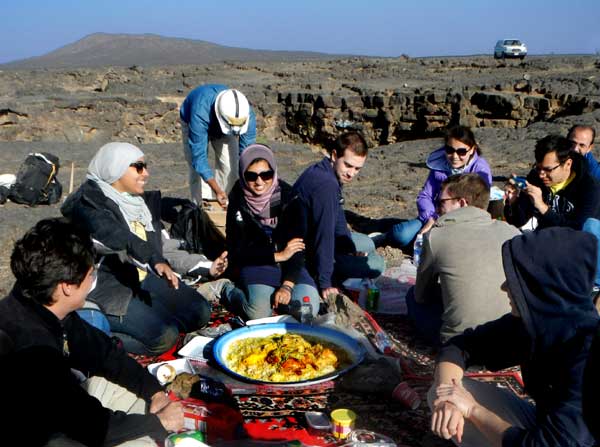 Chicken kabsa...a long tradition for hungry cavers in Saudi Arabia.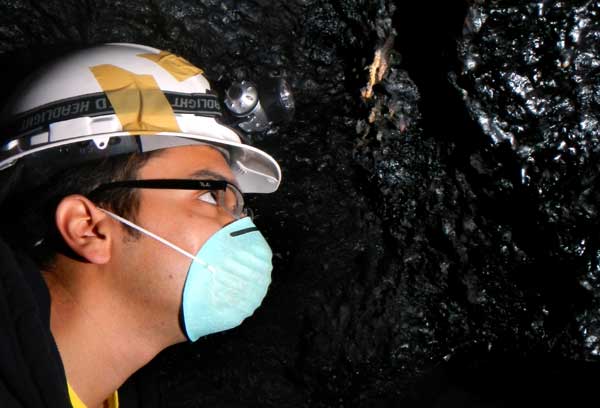 Juan Christancho of Mexico City studies a biostalactite on the fire-blackened ceiling.